Posted on 28 September 2020 at 5:09 PM
For anyone who understands quality watches, it is no secret that Switzerland is known as the watch country pur sang. Swiss made watches stand for quality, reliability, solidity and durability. Switzerland is home to a large number of watchmakers and brands with an understanding of their business and a passion for the trade. In general, quality, innovation and the use of high-quality materials are paramount for these brands. A watch brand may only bear the Swiss made label if it meets high requirements and conditions. You know in advance when you buy a Swiss made watch that you choose quality. Watches from Switzerland are often a bit more expensive due to the origin and the quality, with such a product you get absolute value for money.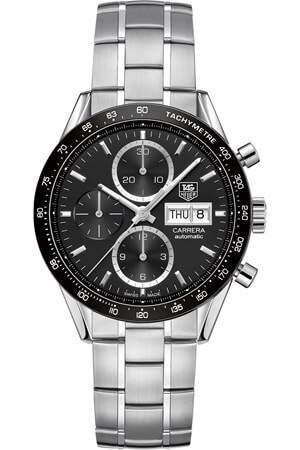 A Swiss watch is provided with a good movement, which can be seen as the heart of the watch. After all, this ensures that you are provided with an accurate time display and that your watch continues to run correctly. Beautiful well-known brands from Switzerland include Breitling, Rolex, Omega and Tag Heuer, but also brands such as Fortis and Cornavin are of Swiss origin. These brands aim for nothing but perfection and that is what you can expect from a Swiss made watch. As required, the timepieces of Swiss made watches are of Swiss origin and are also built into the watch case here. It is also an obligation for a Swiss made watch that the last inspections have been carried out in Switzerland and in addition at least 60% of the development costs must be made in Switzerland.
Besides the extremely high quality, there are of course more reasons why you would choose a Swiss watch. For the real collector, for example, the collection is of course not complete without a real Swiss watch. A piece of status can also play a role in this. With a real Swiss made watch on your wrist you show that you have taste. A Swiss watch is not only of high quality, but a lot of attention is also paid to a piece of aesthetics. A Swiss design is therefore stylish and elegant, whether it is modern or classically designed. Various Swiss brands offer both cool and sporty models in the collection as well as more classic designs. Consider, for example, the Fortis brand. A brand like Escada has stylish and classy ladies watches in its collection that are a real eye-catcher. A Swiss watch is timeless and will therefore not just go out of fashion. There is a suitable Swiss watch for every personality and taste, to match almost any outfit.
For the sports enthusiast among us, it is certainly worthwhile to delve into the Swiss watch. Because real sports watches are also well represented within this segment. Consider, for example, good diving watches. Brands such as Fortis and Davosa offer very good Swiss made diving watches for the real enthusiast. Swiss brands also offer very beautiful pieces with regard to the pilot's watch, often with a hint of history and nostalgia. The true pilot's watch enthusiast will certainly find his favorite watch among these, because we also see a diversity in appearance and design in this specific area.
In short, you choose a Swiss or Swiss made watch if you go for quality and are willing to invest in a sustainable watch because you want to enjoy it for a long time. In addition, it is actually a must for the true enthusiast and/or collector of watches to be able to wear a real Swiss watch. Whatever reason is decisive for you, a Swiss made watch is an exceptional piece that you will enjoy for a long time and that you can wear with pride every day. And for a sporty purpose, you are certainly at the right place at the Swiss branch of watchmaking. In fact, the question is not why you would choose a Swiss watch, but rather, why not? There is quality, and so is the diversity in appearance. Regarding the price, we also see clear differences per brand and it is therefore already possible to become the owner of a Swiss made watch for a reasonable price.
If you would like to purchase a Swiss watch, take a look in our webshop! Here you will find an extensive range of Swiss watches with the corresponding warranty and service. You can't get lucky with brands like Fortis, Escada, Cornavin, Glycine and Tag Heuer. But…. no problems with choice stress, because you can easily set the desired filters in the BensonTrade webshop, so that you end up with the watch that suits you best. And if you have any questions or need professional advice, we are happy to help you.