Posted on 16 January 2019 at 9:16 AM
Every automatic watch needs motion. When a watch is not worn, a watch winder can provide this necessary movement, so that the watch does not stand still and accurately reflects the time and date. In addition, a watch winder ensures the correct oil allocation inside the movement of your watch, so that wear can be prevented. In short, a watch winder is a very handy and smart watch accessory.
A unique brand within the luxury watch winder segment is RDI watch winders. The brand was founded in 2006 in Switzerland. The watch winders from RDI are not only manufactured by hand in Switzerland, but the brand also only uses materials and parts that come from Switzerland. RDI may also wear the predicate Swiss made with pride, which says a lot about the excellent quality of the watch winders. In addition, the watch winders are compact and very quiet, which makes them very pleasant to use. Because of the compact shape, they are also perfectly suitable to use in a safe, closet or even during traveling.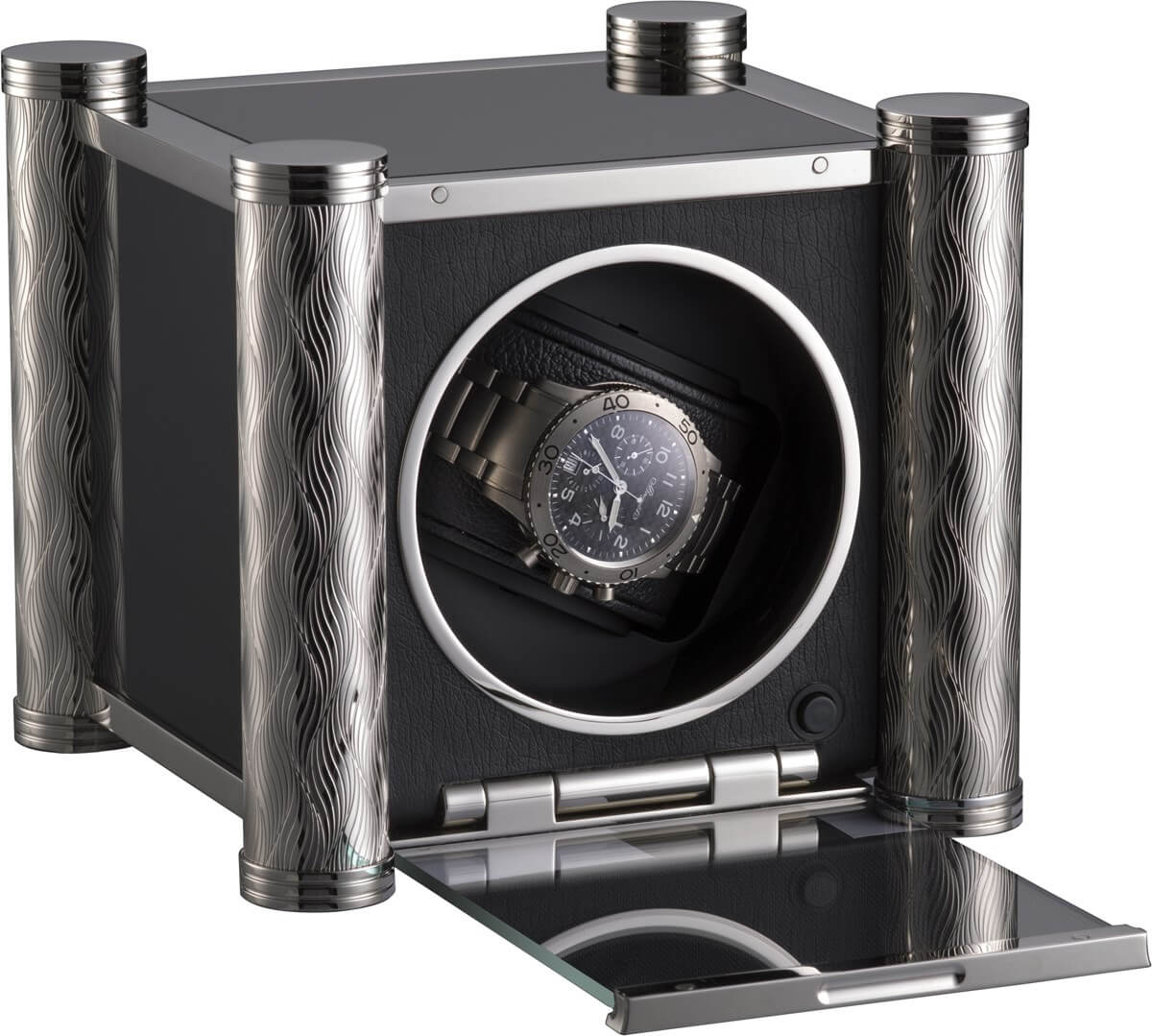 The unique designs of the RDI watch winders are inspired by, among other things, the beauty of nature. What is striking is the use of beautiful materials such as leather, stainless steel and beautiful wood. In collaboration with various artists, RDI manages to unite art with the latest technology. In the collection of RDI you will find watch winders with vivid colors and shapes, but also stylish black models with a chic look. In addition to a clear focus on appearance and good technology, attention to detail, craftsmanship and innovation are of paramount importance to RDI watch winders from Switzerland.