The new NauticFish Thusunt watches
The real enthusiast of an active lifestyle appreciates a robust and comfortable watch around his/her wrist. The German watch brand NauticFish has now released its latest series Thusunt. This series brings together the best of a dive watch with a beautiful design and excellent features such as a Swiss made movement and a water resistance of 1000 meters.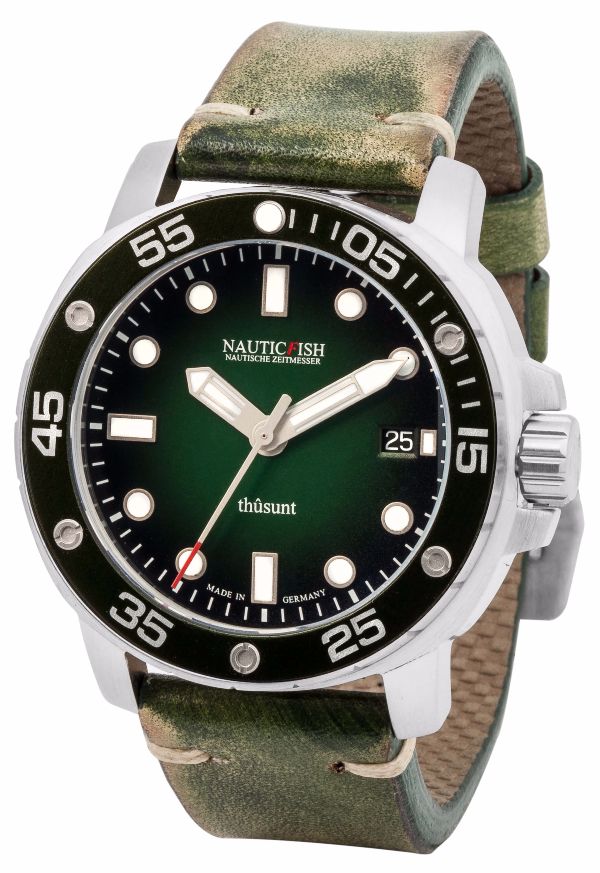 In addition, all NauticFish Thusunt watches are manufactured by hand in Germany, which ensures quality. This new series of watches is available with a standard black rubber watch band, but optionally also with a vintage watch strap made of leather in the same color as the dial. This makes every NauticFish Thusunt watch a true eyecatcher!
Read more >>Posted on 30 November 2017 at 4:20 PM