Laco watches: affordable and pure German craftmanship
Anyone who is interested in watchmaking knows that watches from Germany are well known and have a great reputation. In general, German watches are characterized by reliability, solidity and robustness. A German watch brand that has a wide range of beautiful watches is Laco. This brand has been producing excellent quality watches for more than 90 years. All Laco watches are made in Germany by craftsmen. The watch brand is known, among other things, for the nostalgic pilot's watches that it has in its collection. But in addition, Laco has much more to offer.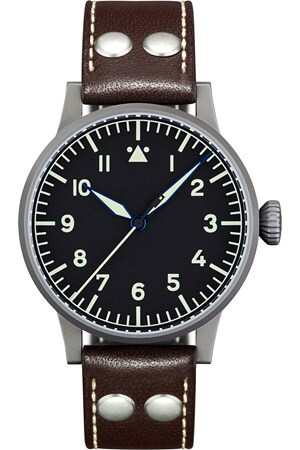 The Laco watch collection consists of various series. In general, what stands out within this collection is the nostalgic and traditional approach of the brand. The classic design of the watches, together with the story behind it, make for an interesting collection of Laco watches. Laco watches are not only of good quality, but also affordable. This combination ensures that the brand offers a very good price/quality ratio and is therefore interesting for a wide audience.
An example of a beautiful series within the Laco collection is the Laco Chronograph series. Within this series we see a lot of diversity in terms of material use. We see high-quality materials such as genuine leather, sapphire glass and stainless steel. Several models are equipped with extra functionalities such as date display, luminous indicators and of course a beautiful and handy chronograph function. For the enthusiast there are models with an automatic movement, but there are also watches with a quartz or mechanical movement.
Another line within the Laco collection is the Laco Classics series. Characteristic of the watches is the classic, but also easy and minimalist appearance of the watches. There are several classic colors that recur in this series, such as dark green, dark blue and dark brown. Beautiful materials have also been used with this series of Laco watches.
In addition to the above two series, the Laco collection also houses various beautiful pilot's watches, which they have been producing since 1940. For example the Laco Fliegeruhren A series. At BensonTrade you will find some models in this series with a nice discount, for example the appealing Laco Memmingen watch. Very interesting for the real enthusiast to view. The range in the collection is very diverse in terms of appearance of the pilot's watches.
At BensonTrade you can order a Laco watch quickly and safely. You have a wide selection of Laco watches from different series in the BensonTrade webshop. If you choose a Laco watch and order it via the webshop, you will receive it with a two-year warranty and manual in an official box.
Read more >>Posted on 1 July 2020 at 2:00 PM