Axiom IXI watches soon available at BensonTrade
The watch countries par excellence are Switzerland, Germany, Italy and France. Axiom IXI is located in this last country. This relatively new watch brand is known for its very successful Kickstarter campaign, just like Eone Time horloges. That French make beautiful watches proves Axiom IXI watches. In terms of design, the brand focuses mainly on aspects from the First World War (WWI) that mainly took place in France and Belgium.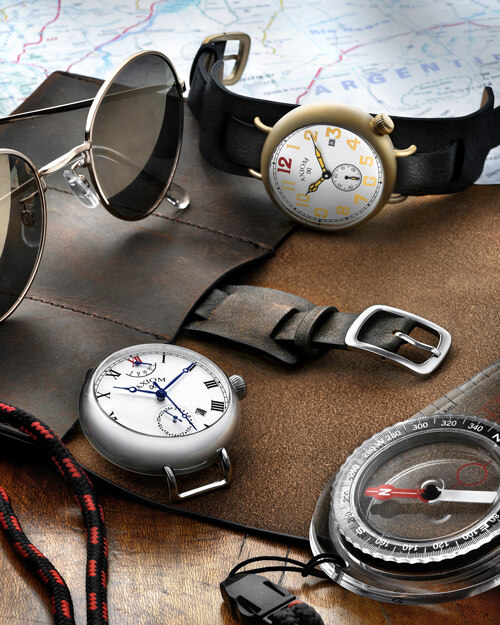 Each Axiom IXI watch is classically designed in terms of dial and watch case. The watch case has a very attractive round shape that is not only very original but also very comfortable to wear. All watches of this French brand have an automatic movement of Miyota. That the finish is of a particularly high level is reflected in the use of high-quality materials, but also the type of watch strap (reference to WWI) and the beautiful packaging. It looks like you are back in time. The eye for detail and originality are very interesting and offers the buyer of an Axiom IXI watch a unique factor.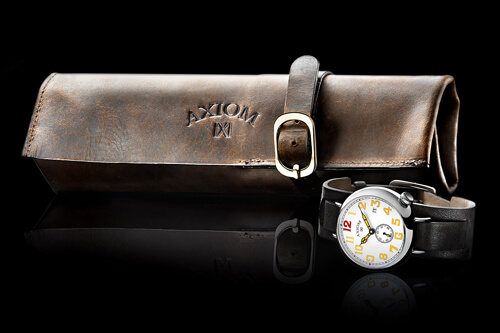 The prices of the Axiom IXI watches are very affordable; between 450.00 and 700.00 euro. This includes a 2 year warranty and very nice packaging. In addition, at the first watches we supply a beautiful leather storage pouch for 3 watches.
We present the Axiom IXI watches within a few weeks and have almost all watches in stock. Are you looking for a unique watch with beautiful accents and impeccable quality? Then an Axiom IXI watch is definitely worth considering.
Read more >>Posted on 10 August 2018 at 8:33 AM