Tag Heuer watches with discount!
The watch brand Tag Heuer exists for more than 150 years. In all those years Tag Heuer never stopped developing and improving the brand. This Swiss brand is known for their very high quality and they do not make any concessions here. The highly skilled watchmakers from Tag Heuer are constantly innovating and do not look away for a challenge. The saying of Tag Heuer is therefore 'discover the wheel again and again when you can'. This manifests itself in the development of exceptional watches, which are made in Switzerland. The smallest detail is made with care and also for the finishing touch they go for extreme precision. Tag Heuer is constantly looking for the right balance between functionality and design. The technique must be perfect, but the watch must also look great. The 'Swiss made' watches from Tag Heuer are sporty and mainly stylish. The Swiss quality speaks for itself and the beautiful classic but also sporty designs are a feast for the eyes.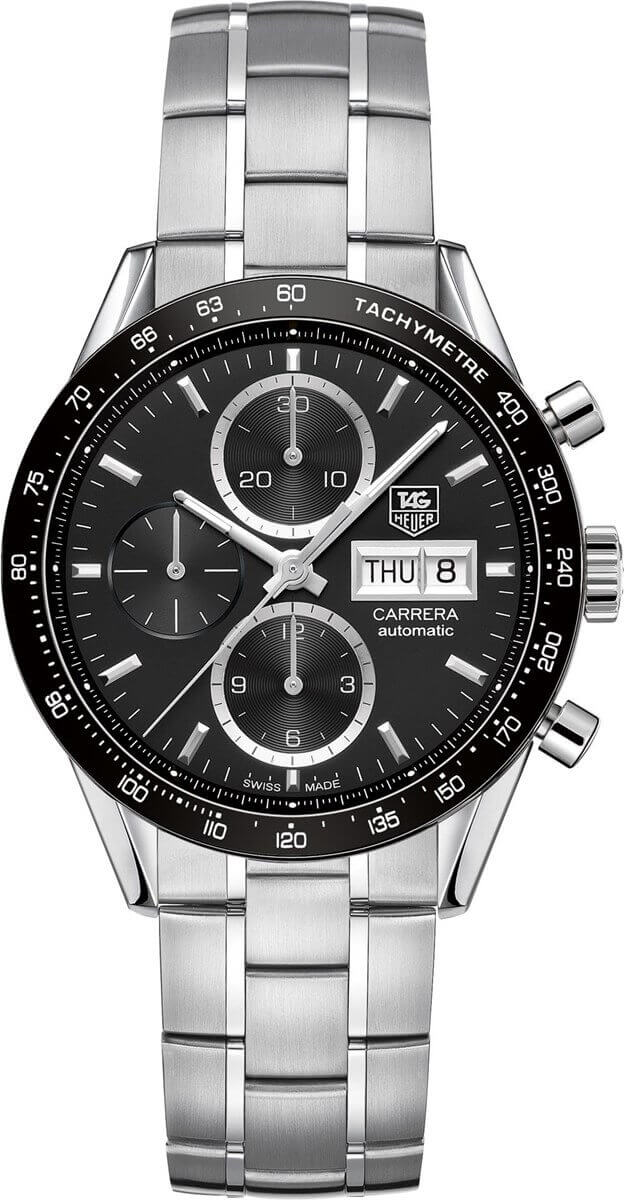 Our Tag Heuer watches collection only has automatic movements, which are appreciated by real watch lovers. Watches with an automatic movement can be provided with energy by a watch winder so that they never stand still. This is not only very useful but also good for the movement inside the watch.
BensonTrade now has a special promotion and offers the Tag Heuer watches of the 'Aquaracer' and 'Carrera' collections with high discounts! It is now even more attractive to purchase a Swiss-made Tag Heuer watch, which guarantees you a stylish quality watch that will give you years of enjoyment.
Read more >>Posted on 19 October 2018 at 1:12 PM