Posted on 8 October 2017 at 10:27 AM
As the largest watch winder shop in Europe, we offer you the best brands, perfect advice and clear service. We are official dealer of brands such as Swiss Kubik, Elma Motion, RDI, Benson, Heisse & Söhne, Paul Design and many others. Quality is paramount to us. With fast delivery from our warehouse we serve the whole world. You can pay via your credit card, bank wire or Paypal. We ship via Fedex and PostNL.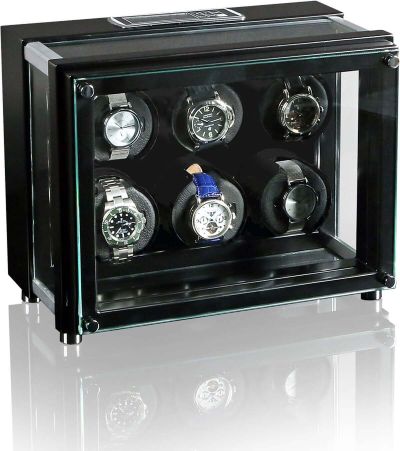 If you want to wind your automatic watches in a nice watch winder then the recommend the Dutch brand Benson which is unbeatable in terms of price/quality. These watch winders offer a unique mix of very good quality, convenient features and an attractive price. If you choose a compact watch winder with German or Swiss technology, you will be attracted to RDI, Chronovision, or Swiss Kubik. When you are looking for a really special watch winder you can watch for hours, Kunstwinder, Orbita and Bernard Favre are an excellent choice.
Do you want more information about winding your automatic watch? Please send us an email or call us. We are happy to assist you. With more than 3000 watch winders in stock, we deliver quickly and your automatic watch will never stop unnecessarily.