Posted on 15 November 2018 at 11:27 AM
Schaumburg watches are made in Germany and are known for their excellent quality and exquisite workmanship. Each Schaumburg watch is made by hand and is equipped with a high end Swiss movement. In doing so, attention to detail and the use of materials of very good quality are of paramount importance. The Schaumburg watches are characterized by a classic style and a small production which makes them unique. They also stand out because of the special designs. Schaumburg brings various limited editions on the market, an opportunity for the real watch enthusiast who has a unique watch in his hands. These beautiful watches often have a movement that catches the eye, with a special finish such as blue stripes or screws that can be viewed through the open back with a view of the movement.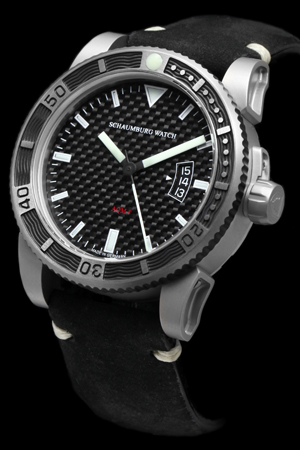 Bensontrade has a large collection of Schaumburg watches in its range, one series from this collection is the Diver series. The watches in this series are equipped with all the specfications of a professional divers watch. The designs are sporty and the materials used are reliable and solid. Schaumburg is one of the few European watchmakers who can test their watches for water resistance up to 600 bar/6000 meters.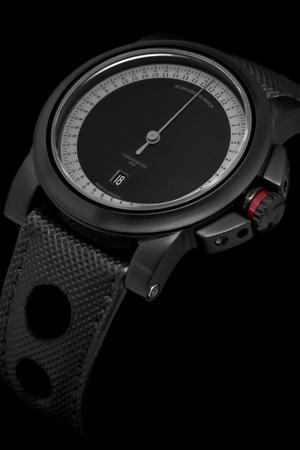 Another example is the MooN series. Within this series Schaumburg has watches which contain a meteorite dial and special markers that very accurately reflects the phases of the moon. The meteorite dial consists of asteroid fragments from the asteroid belt between Mars and Jupiter. In addition to this particular fact, the designs are also very creative and unique. The moon is processed in a very stylish way in the details of these watches. These two series are just a small selection from the beautiful Schaumburg watch collection.
Schaumburg stands for originality, craftsmanship and quality. With a Schaumburg watch you're ready for the day.