Damasko watches for the real watch enthusiast
Posted on 7 February 2019 at 9:03 AM
The watch brand Damasko stands for high end German quality watches with innovative technology that has been secured with various patents. The display of date and time must be accurate and the brand does not make any concessions in that respect. The owners behind the brand are pure watch lovers, their love for the profession speaks from the fact that they are mainly focussed on quality and accuracy and not on quantity. Small quantities are produced of each watch, so that every design remains exclusive and special. The watches are made in a small factory in Germany. A Damasko watch is not a mass
Damasko does not stand still, it continues to develop and innovate. The brand already has several special patents to its name, of which the EPS spiral is an important one. This spiral is insensitive to physical and external influences, so that Damasko watches can continue to function extremely accurately and reliably. Because Damasko strives for the best quality, we have already supplied hundreds of satisfied customers with a beautiful Damasko watch.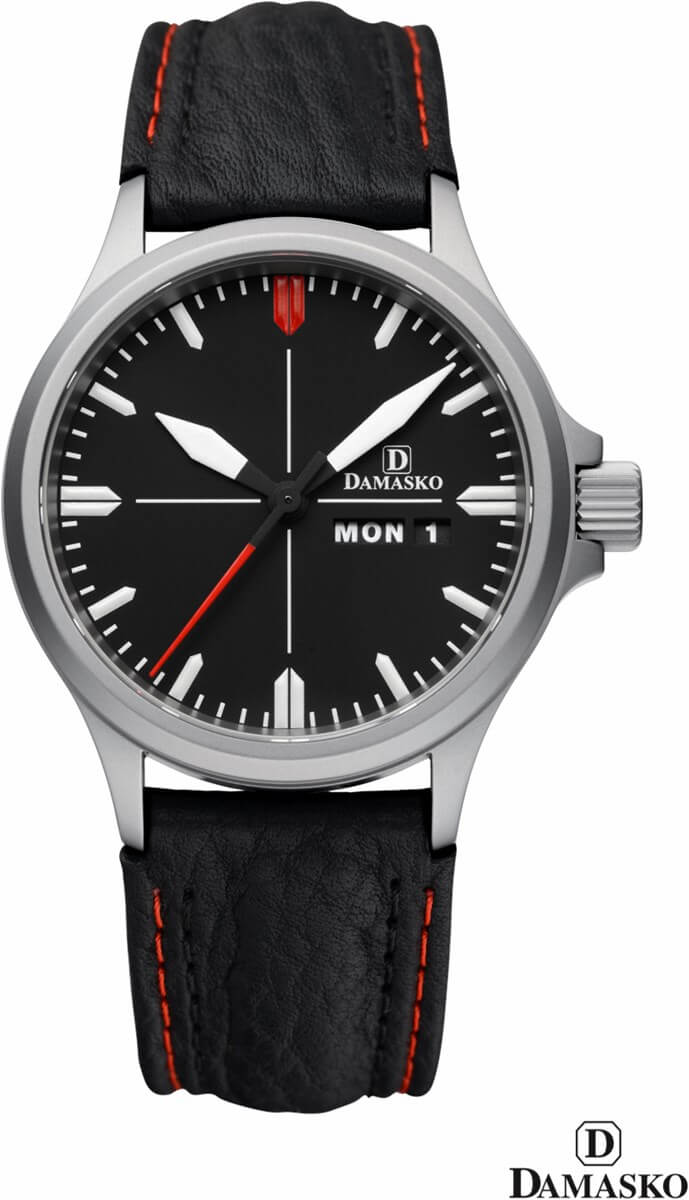 Damasko watches feature an automatic movement and a modern look and technology. There is a choice of various models such as pilot watches, diving watches and chronographs. The look of the watches is sporty. The colours Damasko uses the most are black, white and red. With the purchase of a Damasko watch you are assured of a reliable, durable and exclusive watch with exact time display.
Are you looking for a quality watch that will provide you with years of pleasure? Then consider a Damasko watch, you will certainly not be disappointed.