Elysee watch collection 2019/2020
Posted on 9 July 2019 at 10:07 AM
Elysee is a watch brand with a long and extensive history. It has been around since 1920, the year in which watchmaker Jacques Beaufort founded the brand. Elysee launched its first watch in 1921. It was a very special ladies watch made of solid gold, set with precious stones. In 1992 Jacques Beaufort sold the company to the German businessman Reiner Seume. The head office is currently located in Düsseldorf and the company is opting for a new course. Elysee watches initially focuses on the German market and only later expands the target group to various other European countries. In the years that follow, historic motorsport will also play an important role in the development of Elysee watches, in which names such as Graf Berghe von Trips and Juchen Mass become associated with the brand.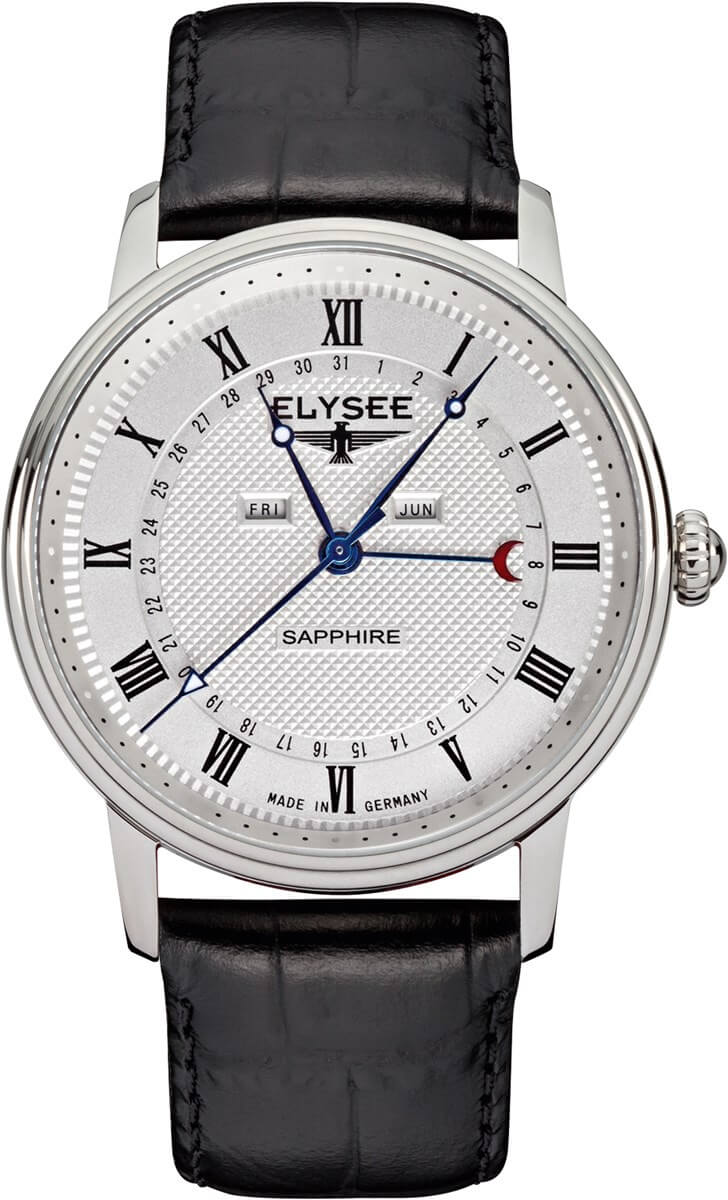 Elysee is a watch brand that stands for innovation and is traditional and of high quality. The brand may therefore, with good reason, use the label "made in Germany", which stands for reliability, durability and very high quality. Elysee has even been closely involved in drawing up the guidelines and requirements for this "made in Germany" label, which was established in 2013. This does indicate that quality and reliability are very important to Elysee watches. In short, Elysee watches offer quality, a traditional look and lots of pleasure.
The Elysee watch collection offers watches with Japanese movements and with Swiss made movements, both quartz and automatic. In this collection we see various series with both classic and modern watches. What is striking is that the brand is very affordable, despite the high quality.
The latest watch collection 2019/2020 from Elysee is only available at BensonTrade in the Netherlands. As an official dealer, we have a wide collection of Elysee watches. Each watch is well packed in a luxury box from Elysee and includes a 2-year warranty and manual. Are you looking for a nice affordable German watch? Then an Elysee watch is definitely worth considering!