Laco watches made in Germany
Posted on 11 January 2019 at 1:19 PM
The Laco watch brand is pure nostalgia. The watch brand was mainly known for the pilot watches they have been producing for nearly 100 years in Pforzheim, Germany. A special detail is that Laco was only one of the few companies that had permission in the 1940s to make pilot watches for the German Air Force. This expresses great confidence in the reliability and quality of Laco watches. Since then Laco is known for its sublime quality and beautiful designs.
Laco is a watch brand with tradition and a passion for aviation. This is reflected in the turbulent history of the company. During WWII, Laco continued the production of watches and even managed to realize a production increase during this period. They built on the success of the pilot watches with special chronometer watches and developed over the years modern pilot watches with a stylish look. In addition to staying true to their passions and tradition, Laco also clearly opts for development and innovation. This combination has ensured that Laco has been a successful watch brand for so many years. It is currently one of the most appealing and popular watch brands in Germany.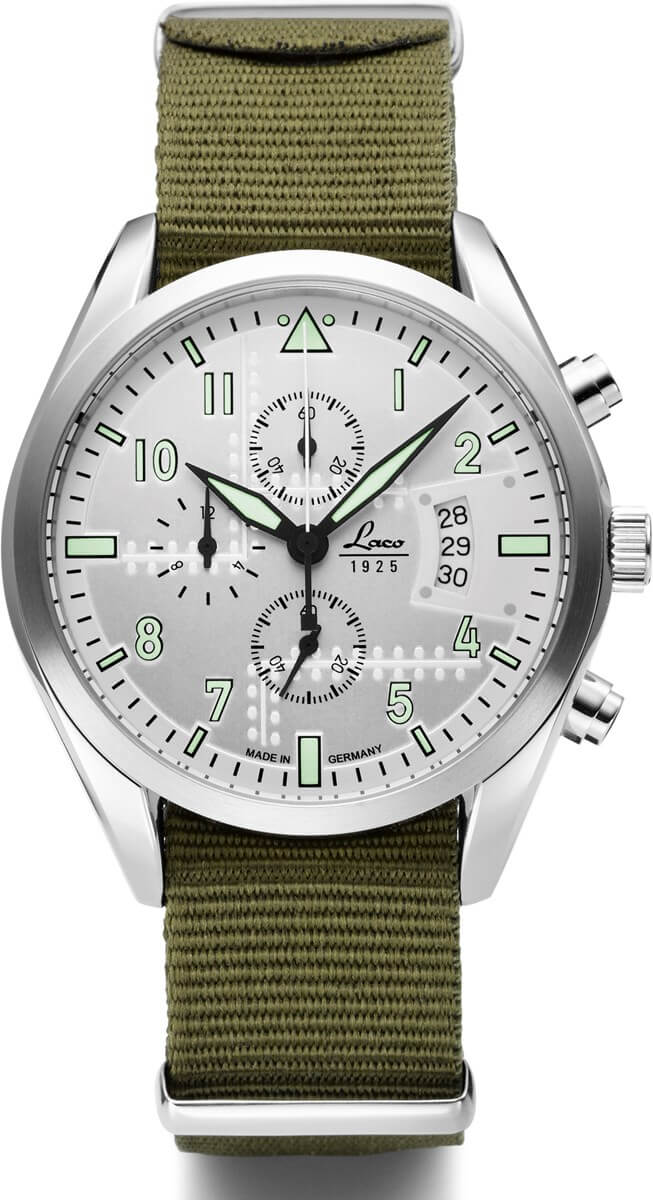 When you opt for a Laco watch you have the choice of various series with different appearance, designs and use of materials. But a number of things have all Laco watches in common. A quality (often Swiss made) movement, high-quality materials, reliability and precision are concepts that absolutely apply to every Laco watch. In addition, the Laco watches are surprisingly affordable and therefore accessible to a wide audience. You can buy a Laco watch and enjoy it for years.
All Laco watches are delivered by us with a 2 year warranty. Every watch is neatly packaged in a chic watch box with manual. We ship for free within the Netherlands and offer interesting shipping rates for delivery all over the world.