Made in Germany, Laco watches!
Posted on 7 September 2019 at 12:52 PM
The German watch brand Laco has been active in the watch market for almost 100 years. It is an absolutely legendary brand with a beautiful and turbulent history. Laco is best known for the retro pilot watches that they have been producing since 1940, timeless pieces with a wealth of history. Laco's watches have been produced in Pforzheim since the company's inception. It is truly a special brand for the true watch enthusiast.
Although Laco adheres to its traditions, innovation and progress are very important to this watch brand. They see stagnation as a decline and over the years they have certainly been very active in the development of their watches. Attention to detail is also evident in the characteristics of the nostalgic brand. The Laco watches are not only produced with extreme precision, but also with a lot of passion by skilled technicians who understand their profession.
Laco also made watches during WWII. Despite the destruction in Pforzheim, the company not only managed to sustain itself, but in the years of post-war rebuilding, Laco even managed to increase the production of their watches. Only a handful of watch producers are allowed to make watches for the German Air Force, Laco is one of them, for a reason!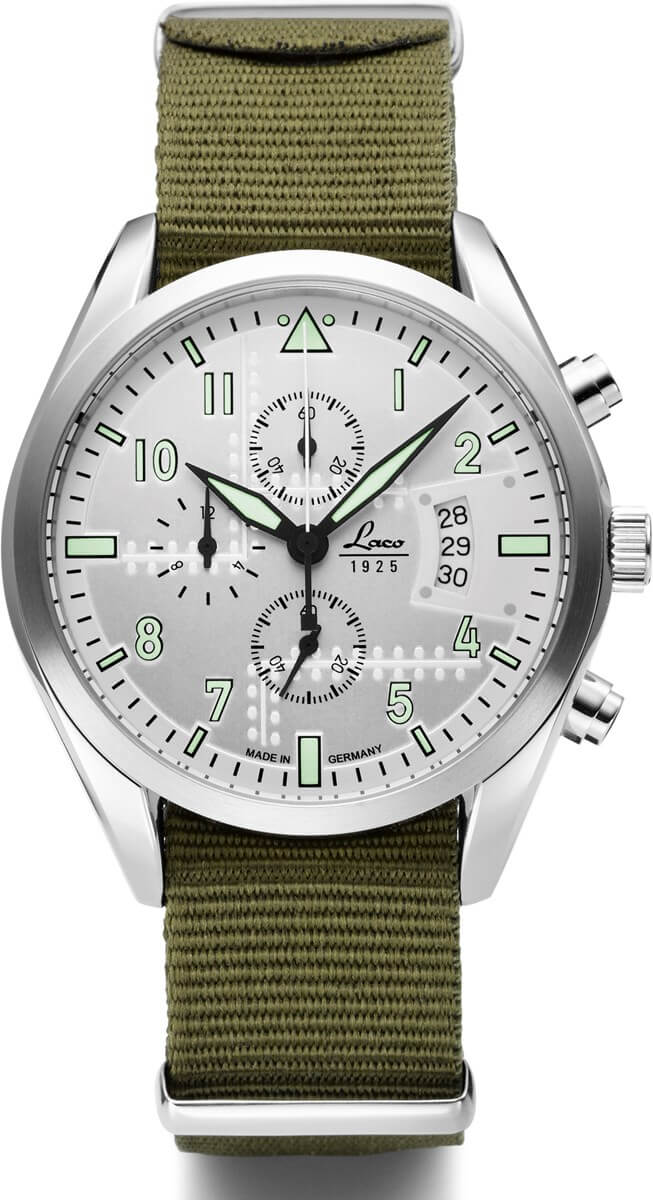 The watch collection of Laco is characterized by, among other things, original designs and detailed craftsmanship. The collection contains watches with both quartz, mechanical and automatic movements. We not only see the special pilot watches that Laco made a name for, but also watches with a more modern look. A beautiful series from the Laco collection is the Chronograph series. The watches in this line stand for elegance, sportiness and technical refinement and of course offer the extremely precise chronograph function. Another Laco series is the Laco Classics series. Here we find simple and classic watch models with a charismatic appearance.
Whichever watch from Laco appeals to you, with a watch from Laco you choose quality, reliability and durability. Every watch from Laco is supplied by BensonTrade in a luxury official box with a two-year warranty.