New Davosa Argonautic and Ternos watches
Posted on 8 November 2018 at 4:14 PM
The German watch brand Davosa is very interesting for the real watch enthusiast. It produces very nice watches with Swiss movements at very competitive prices. The features that a Davosa watch offers you, you find only at other brands at a much higher price level.
Davosa now presents various new models within the Argonautic and Ternos series. Both these series are the most popular within the Davosa watch collection. Within the Argonautic series Davosa has added the new BG and Bronze series. These new models are based on the regular Argonautic series, but have new elements in the form of design and use of color.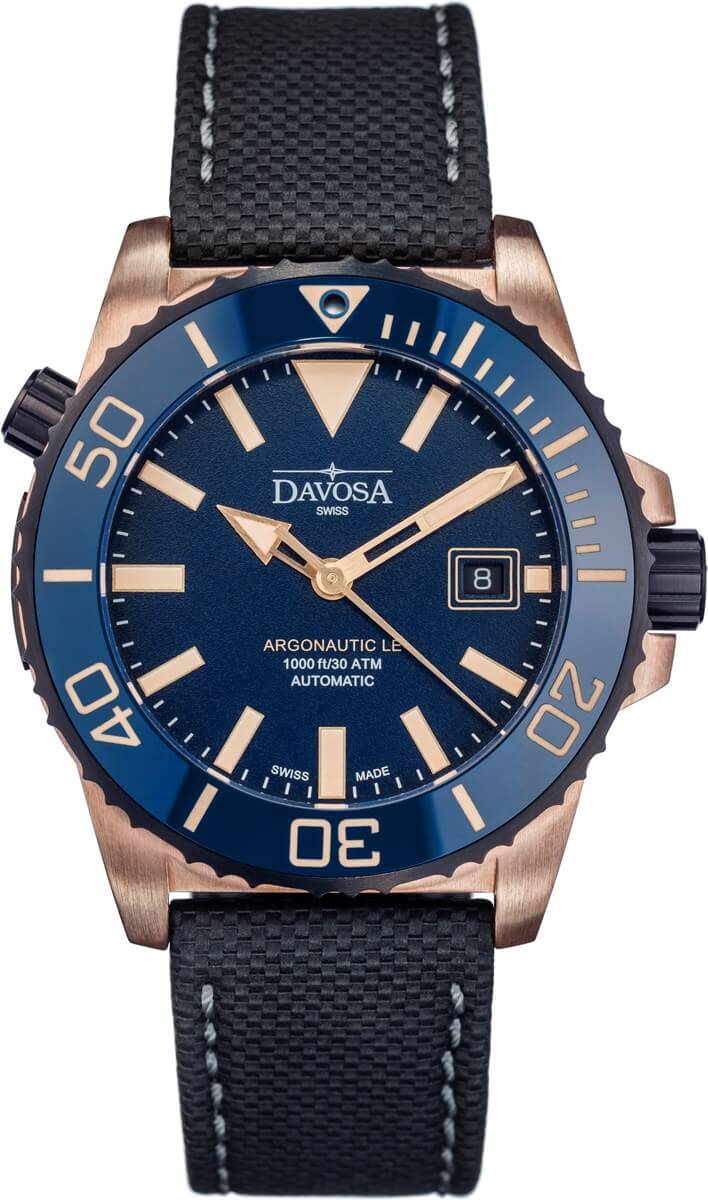 The Davosa Argonautic Bronze watches are not only very sporty but also very stylish. The bronze colored watch case gives these watches a very chic look. The combination of blue and black with bronze is very nice. You can choose a stainless steel bracelet or leather watch strap, so you always have the right watch strap so that the watch fits comfortably on your wrist.
The other popular series is the Ternos. The Davosa Ternos watches belong for years to the top models of the German watch brand. The new models are part of the Ternos Professional series which have excellent characteristics such as a Swiss movement, water resistance of up to 500 meters (!) and ceramic bezel.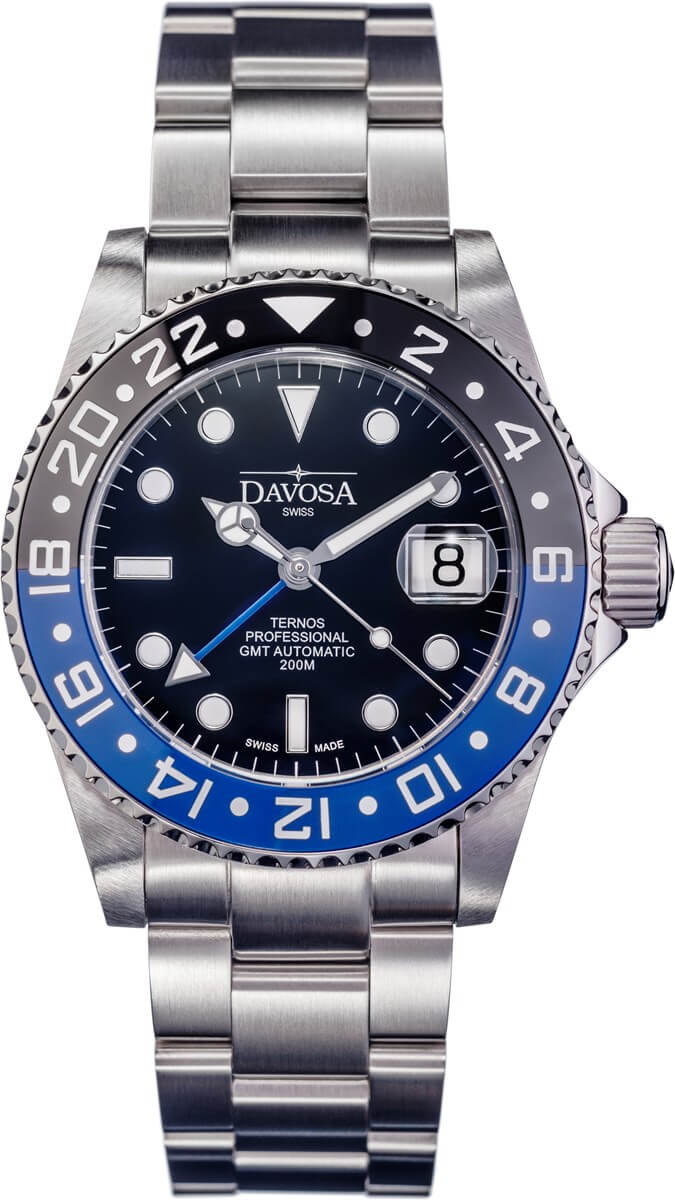 Another addition within the Ternos collection are watches with bronze details in the watch case, bezel and watch bracelet. This color gives the sporty models a very stylish character and therefore they are perfect to wear in combination with a suit or other formal dressing.
The nice thing about the Davosa watches is that they are very affordable. Where can you buy a Swiss watch (Swiss made) with these specifications for less than 1000.00 euro?
BensonTrade is official dealer of Davosa. We deliver all watches with 2 years international warranty and presented in a luxury watch box. Curious about the beautiful Davosa watches from Germany? Take a look at the latest collection 2019.