Sale: Escada watches
Posted on 6 December 2018 at 3:27 PM
The success of the famous fashion brand Escada originated from 1978, where Margaretha and Wolfgang Ley presented the very first collection called 'Escada & Sporty Elegance'. Escada stood at the time for the 'democratization' of haute couture. Escada came to the market with beautiful and unique designs, in which high quality fabrics and craftsmanship were central and which were also very affordable.
Escada has besides clothing also beautiful designer watches in the collection. The brand goes for the best quality and reliability, therefore the watches have the Swiss made predicate.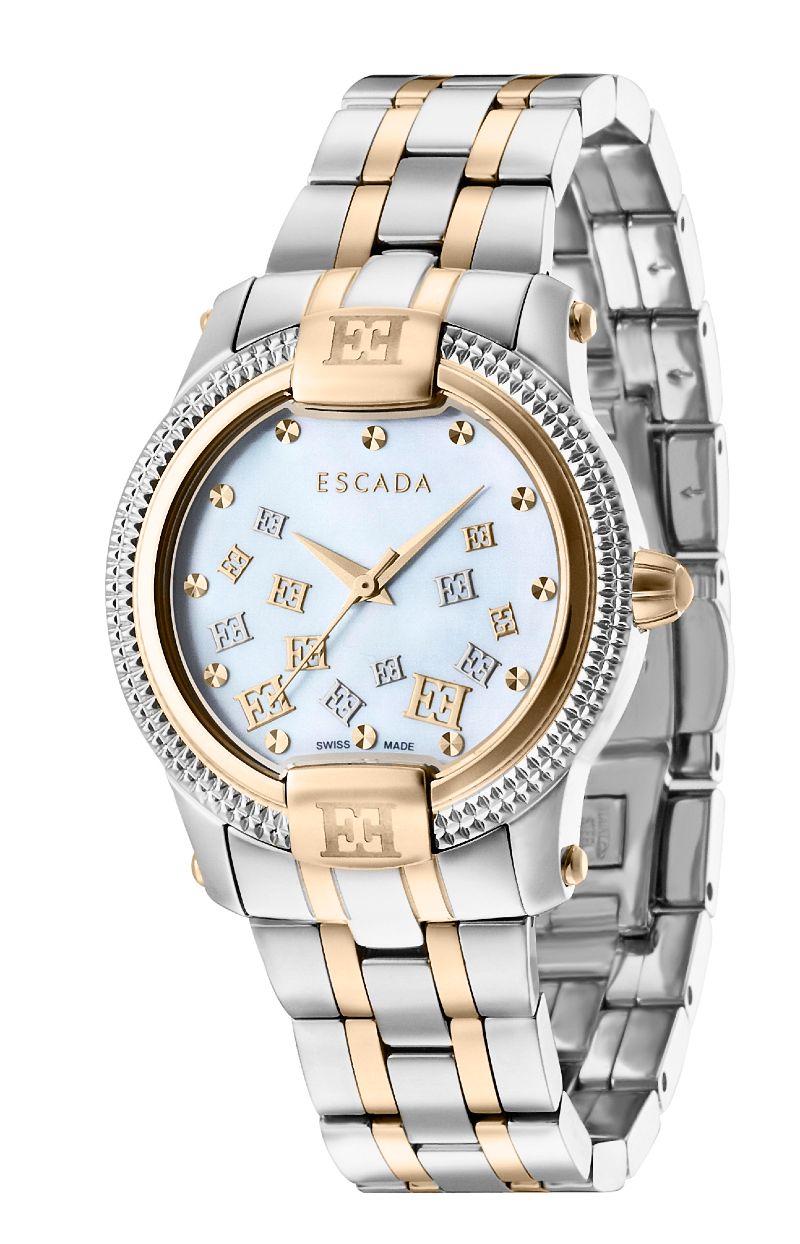 The various ladies watches from Escada are elegant, stylish and feminine, just like the couture. An Escada watch is actually more of a piece of jewelry than a watch. It combines the best of both worlds; a Swiss quality watch as a beautiful piece of jewelry. The woman wearing them show a certain class and glamor. BensonTrade may call itself the first official dealer of Escada watches in the Netherlands and imports the entire collection of watches. There is also a wide choice of various designs with different designs, colors and materials. At the moment several Escada watches at BensonTrade are on sale, making a designer watch of very high quality for every woman within reach.
Each Escada watch comes with a 2 year warranty. We have various Escada watches in stock at attractive prices. These prices apply as long as stocks last.