Tag Heuer Carrera watches
Posted on 12 June 2019 at 11:27 AM
Tag Heuer watches from Switzerland stand for innovation and development. The watch brand has been on the market for more than 150 years and has always strived to stay ahead of developments. The philosophy behind the brand is clear: "Always reinvent the wheel when you can." This has given Tag Heuer watches several patents and therefore the Tag Heuer watches are also equipped with high-quality technology. By being at the forefront of design, technology and innovation, Tag Heuer watches are globally famous and highly appreciated as a high end watch brand.
In addition to the advanced technology of the Tag Heuer watches, the strives for perfection when it comes to the appearance and level of finish of the watches. The appearance of Tag Heuer watches is generally sporty, but business-like and the collection of this Swiss made brand also has various classic models. This allows you to wear a Tag Heuer watch at every occassion.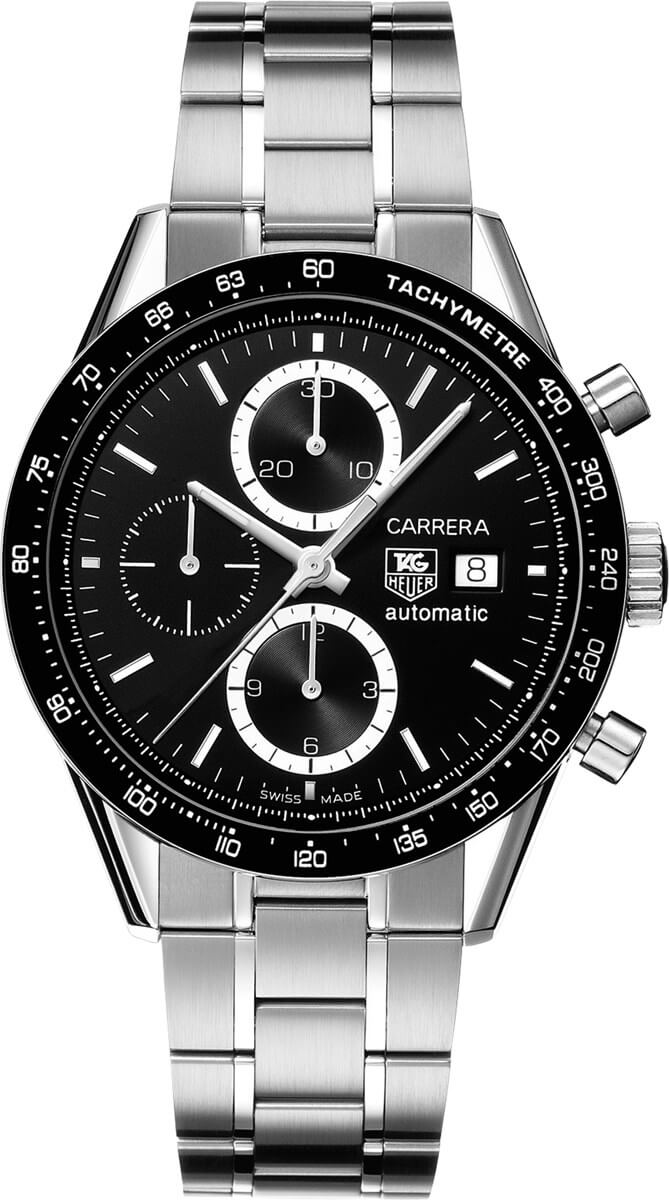 The Tag Heuer Carrera watches are very popular and have been the most popular series of Tag Heuer for years. This series is characterized by a timeless design and a beautiful finish. The inspiration for these designs lies in the racing sport. The Tag Heuer Carrera watches feature a Swiss made ETA movement and a see-through bottom that offers a view of the movement, which the true watch enthusiast will certainly appreciate. They are also water resistant up to 100 meters and therefore perfectly suited for daily use.
For the Carrera models too, Tag Heuer naturally opted for the best materials. Think of a Swiss made movement, stainless steel case (and optional bracelet) and sapphire glass. The watches are also equipped with luminous indicators and a chronograph function.
BensonTrade offers the Tag Heuer Carrera models in its assortment with a nice discount, these are the models of the 40th anniversary of Tag Heuer. The watches come with a two-year warranty and packed in a beautiful luxury Tag Heuer watch box with manual.
BensonTrade offers free shipping within the Netherlands and interested shipping rates worldwide.