Davosa Ternos and Argonautic watches
Posted on 17 February 2020 at 4:55 PM
The German watch brand Davosa is not only known for the production of watches of the well-known German solid quality, but also for the stylish and chic appearance of their products. The very good price/quality ratio offered by Davosa makes this brand a very suitable choice for the true watch enthusiast and collector. Davosa provides a wide range of modern watches with sufficient supply in both automatic, mechanical and quartz watches. Whichever variant you prefer, you can go to Davosa for this. The Davosa watches are fitted with Swiss timepieces, exclusively from Valjoux, Sellita and ETA. These guarantee durability and reliability and therefore a long service life.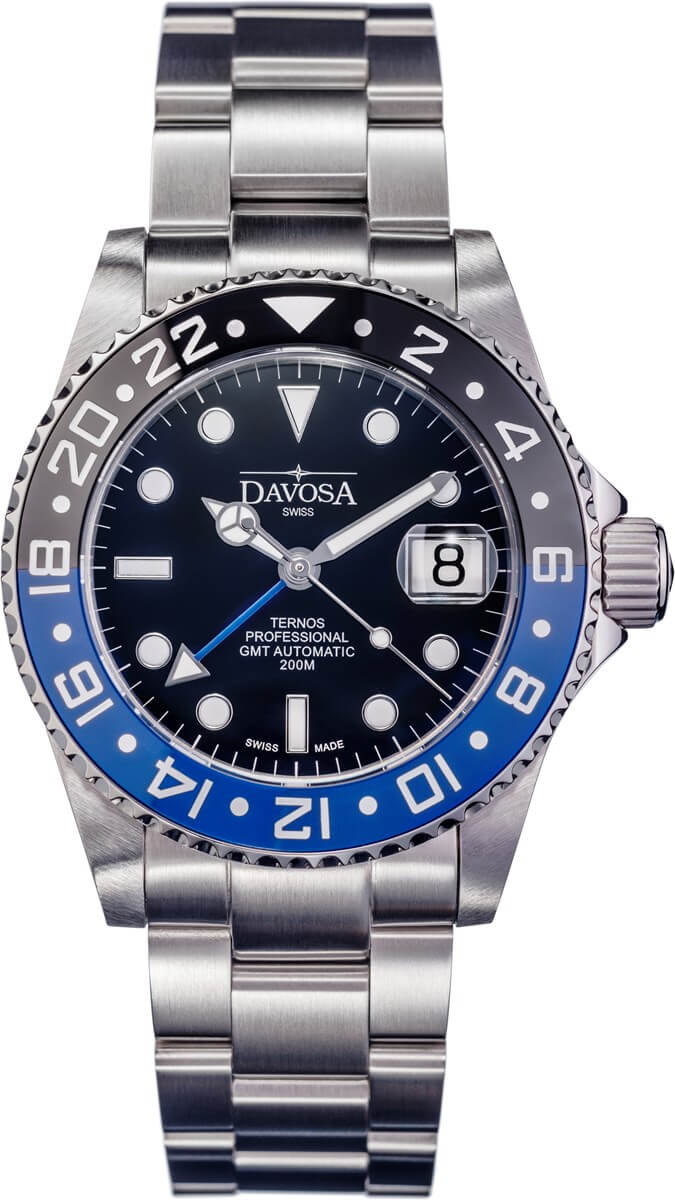 In addition to the high quality, wide choice and good price/quality ratio, Davosa also stands out for its beautiful finish. They go for perfection, which results in an excellent end result. The different models in the Davosa collection are varied in appearance and use of materials. For example, we see watch bracelets made of stainless steel, but also made of leather or nato. Despite the diversity in appearance, all Davosa watches have different characteristics in common, including timeless design and technical innovation.
The collection of Davosa watches consists of different series. This also includes sporting series such as the Davosa Ternos series and the Davosa Argonautic series. The range is also very diverse within these series. In the Ternos series we also find the Ternos Diver watches, which can be distinguished in the Ternos Diver and Ternos Diver Ceramic variants. These watches are water resistant up to 200 meters. Just like all Davosa watches, the Ternos watches have a screwed bottom and extremely strong sapphire glass. The watches in the Ternos series come in different color styles. In this series we see, among other things, the colors black, gray, blue, green and brown.
The watches in the Davosa Argonautic series are water resistant up to even 300 meters. Within this series, various materials are used for watch straps, such as rubber, nato and stainless steel. In the Argonautic dual time series, watches are included with a GMT function. In the various Argonautic series, there are many other beautiful functions to be found, such as luminous indicators, a rotating bezel and chronograph function. So there is a suitable alternative for every enthusiast!
BensonTrade offers a very wide range of Davosa watches. When you choose to order a Davosa watch at BensonTrade, it comes standard with a two-year warranty and packed in a luxury official watch box. We also currently have various Davosa Ternos and Argonautic watches with a nice discount!