Iron Annie watch made in Germany
Posted on 15 May 2019 at 8:26 AM
The watch brand Iron Annie owes its name to the historic JU52 aircraft with the D-AQUI license plate. The aircraft was named Iron Annie by the Americans at the time in admiration. With this legendary plane for inspiration, the brand exudes nostalgia and history. The German watch brand is relatively new on the market and chooses a traditional approach. Since the Iron Annie watches are made in Germany, the brand stands for German quality and reliability.
Iron Annie offers a choice of quartz, automatic and mechanical movements in its collection and is known for its good price/quality ratio. Swiss and Japanese movements are used. Characteristic are the technical innovations in combination with a classic look. The brand lives up to its name because of the reliability of the Iron Annie watches. There is a wide choice of stylish watches for both men and women, including pilot watches and Bauhaus watch models.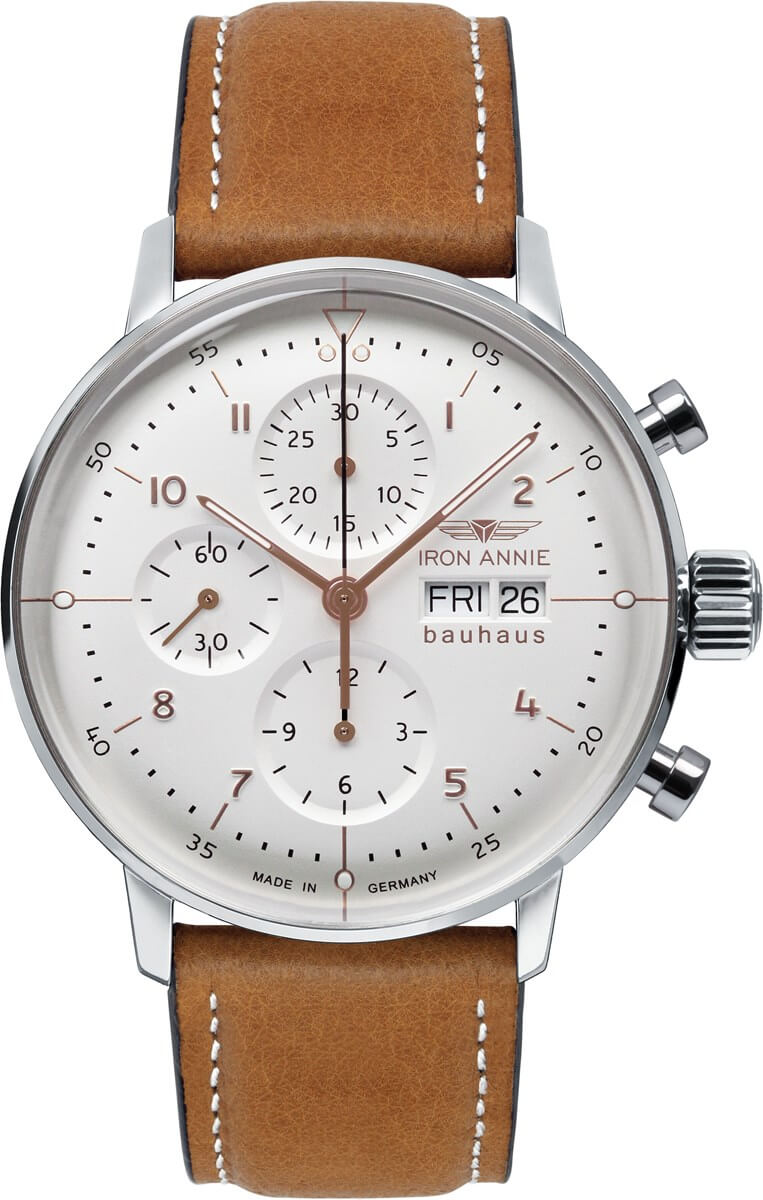 In the Iron Annie watch collection you will find various beautiful series. Including Iron Annie's anniversary series. In this series we mainly see a lot of black and white and cream color. The models have a simple but chic look. Another series in the Iron Annie watch collection is the Bauhaus series, which is inspired by the Bauhaus architecture. This is a trend in which minimalism and a modern appearance predominate.
We will soon be presenting the Iron Annie watches on our websites. As an official dealer, we offer a complete collection of watches, with a 2-year international warranty, manual and beautiful watch box.