The best Epos watches at BensonTrade
Posted on 7 December 2019 at 5:01 PM
Epos is one of the best Swiss watch brands in the world. The brand was founded in 1925 and therefore has a long history and has gained many experiences over the years. Epos watches are appreciated by the true watch connoisseur. The story of Epos started in the Vallée de joux, also known as "the world of mechanical watches." The company started under the name James Aubert SA. James Aubert himself was a talented watch technician and was able to develop various new techniques, particularly in the area of ??so-called "minute repeaters" and chronographs. In addition, there have been many technical developments to which Epos has made an important contribution. Later the company passed from father to son and various innovations followed. After that several other people came into the picture with a love for and a good understanding of watches, with which the company continued to develop. The brand slogan until today is "the artistry of watchmaking." A watch technician who makes a mechanical or automatic watch by hand is therefore a true artist. Every detail counts with an Epos watch.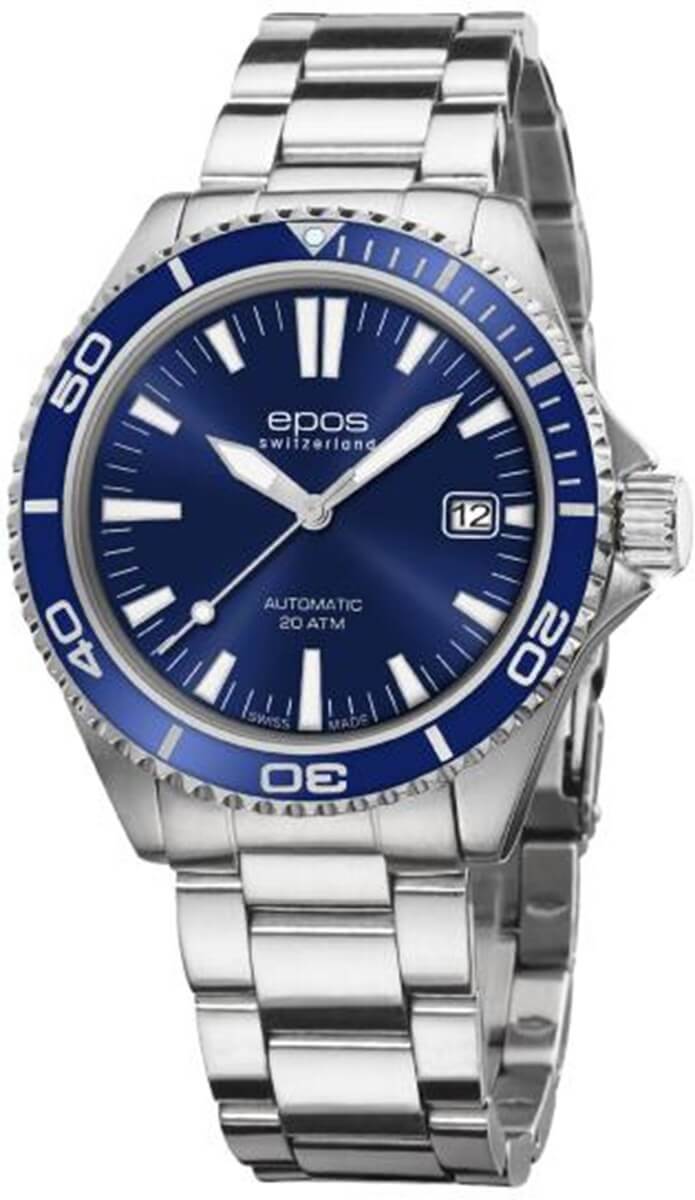 In the Epos watch collection we find various beautiful watches for both men and women. Modern pocket watches are also available, which are a special addition to the range. The watches are equipped with high quality automatic movements from the ETA and Sellita brands. These movements are finished with Cotes de Geneve and blue screws, the eye for detail is sublime. The beautiful quality, reliability and tough designs of the brand make this an attractive brand for enthusiasts. In addition, the brand has remained affordable, resulting in a very good price/quality ratio.
Epos has released various series of watches, including the Epos Emotion Series. The watches in this series are characterized by a classic and somewhat modest appearance. These watches are equipped with a high quality ETA movement. Another Epos series is the Epos Originale series. The designs within this series are also somewhat modest, but have a somewhat more retro look. These watches also feature an ETA quality watch. The Epos Sportive watches are more modern, sporty and cool in appearance.
BensonTrade offers a wide range of Epos watches in its collection. When you order an Epos watch from BensonTrade, it comes with a two-year warranty in a luxury official watch box.